Description
FEATURES
Κρεμαστή λεκάνη (rimless rotation flush) Hygiene Glaze

Color: White

Διαστάσεις: 37 χ 57cm
---
Hygiene Glaze
Ο χώρος του μπάνιου απαιτεί υψηλό επίπεδο υγιεινής, καθώς στις κεραμικές επιφάνειες δημιουργούνται βακτήρια και επιβλαβή μικρόβια που μπορούν να απειλήσουν την υγεία μας.
Η Duravit ασχολήθηκε ενδελεχώς με αυτό το θέμα και κατόρθωσε να δημιουργήσει μια καινοτομία στις λεκάνες και τα ουρητήρια. Η νέα τεχνολογία HygieneGlaze δεν περιορίζεται μόνο στην επίστρωση των επιφανειών, αλλά περιλαμβάνει μια αντιμικροβιακή ουσία η οποία ενσωματώνεται κατά τη διάρκεια της κεραμικής επεξεργασίας.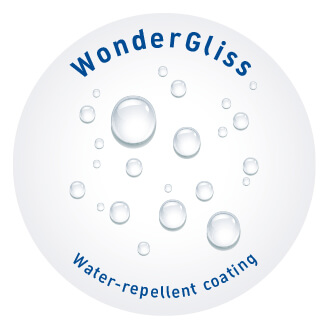 Also available with WonderGliss
Ceramics that have been coated with WonderGliss will stay smooth, attractive-looking, and clean for a long time to come.
The package does not include the bowl lid.
Combine it with:
– 002001 απλό κάλυμμα
– 002009 Soft close κάλυμμα